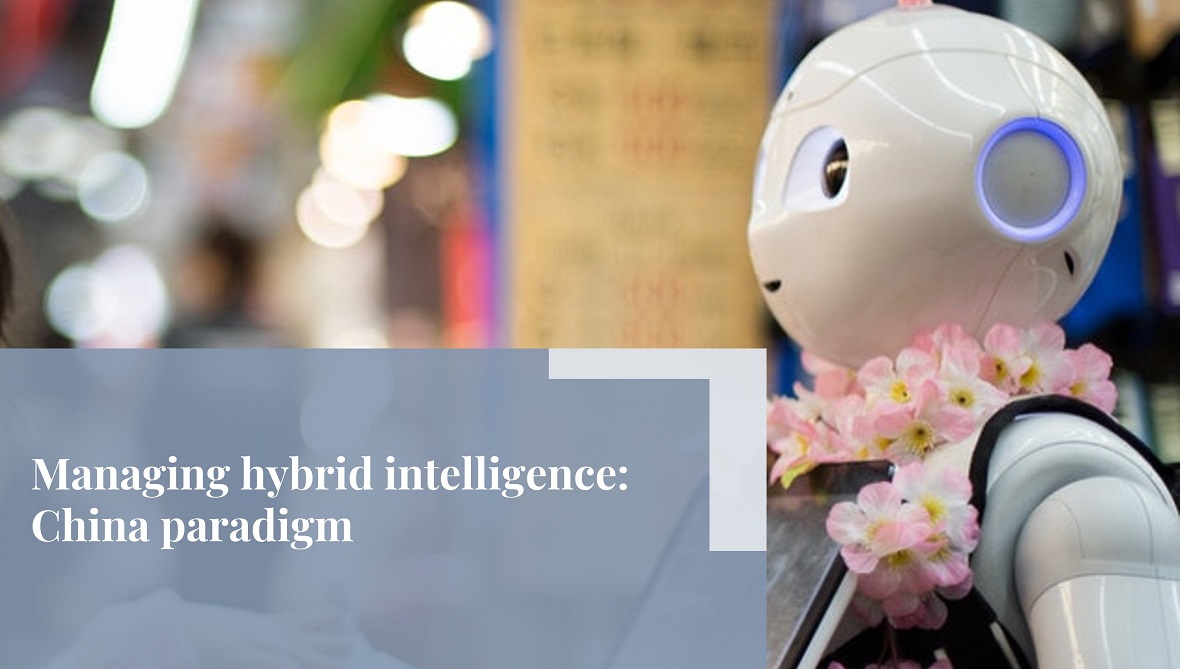 Managing hybrid intelligence: China paradigm
The development of Artificial Intelligence and robotics is transforming industries all over the world. The impact of this transformation can be clearly seen in production processes, but the changes it's ushering in management and corporate culture are just as profound.
Senior executives at any company are aware that their job is to manage human talent in order to achieve company goals. However,
in the AI Era human talent works closely with the "non-human parts" which make up teams and provide increasing value to strategic business processes.
This transformation is unstoppable. The challenge for organizations is to integrate human intelligence with artificial intelligence by rethinking business models and management methodologies.
How does an organization react to the presence of robots and AI?
The integration of robots and AI in organizations has only happened relatively recently, yet behavioral patterns can be identified in the reactions of workers to the presence of new "non-human" colleagues in their workplaces.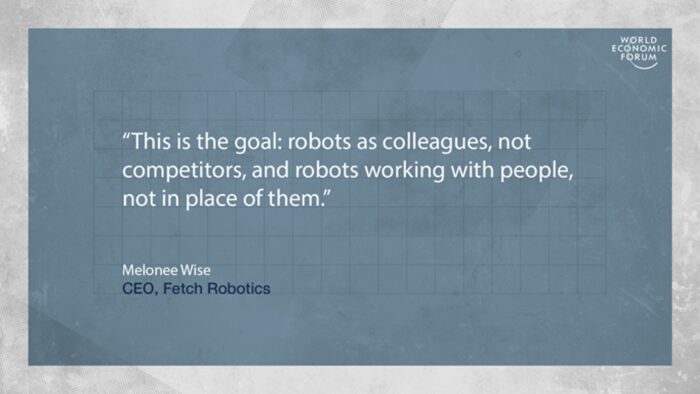 As the automation of functions grows, experts are finding that the reaction to the new paradigm can be summarized in 5 phrases:
Fear: AI and robots are viewed as a serious threat by teams.
Apprehension: the automation of processes forces workers to acquire new skills to remain useful.
Curiosity: humans become used to the presence of robots and test new ways of interacting with them.
Tolerance: automation becomes normal and a new phase of collaboration between humans, robots, and AI begins.
Satisfaction: AI and robots are viewed as reliable collaborators who make human work more efficient.
New C-Suite roles in the AI Era
It is up to CEOs and their executive teams (CIO, CDO, CTO, CMO…) to rethink corporate culture so that the transition from "fear" to "satisfaction" is smooth and helps to encourage staff to take on an attitude of collaboration and constant learning.
The development of AI capabilities is driving forward Business Process Automation (BPA) and is leading companies to the highest levels of digitalization. The bigger the presence of "non-human parts", the more human leadership needs to be in organizations. Long-term vision and emotional intelligence are key elements of executive performance.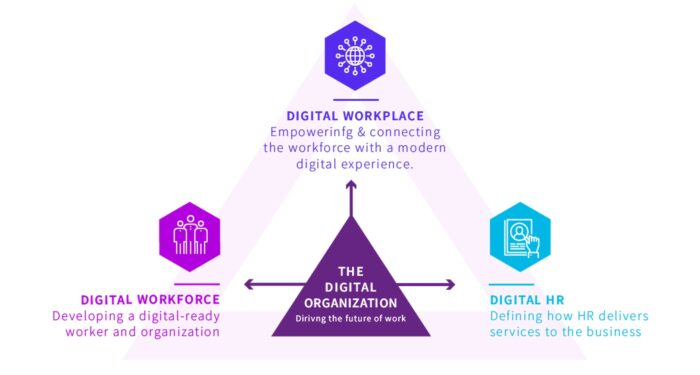 As the presence of robots increases in companies, we see new roles emerge on the boards:
Chief Robotics Officers: experts with extensive technological backgrounds whose role is to implement and monitor robotic infrastructure and, above all, permanently supervise the relationship between robots and human workers. 
Chief Ethics Officers (also known as "the other CEOs"): they are responsible for ensuring the corporation makes ethical use of AI by guaranteeing that good business practices are not endangered, data privacy is fully upheld, and all operating procedures comply with relevant regulations and legislation. 
The China paradigm
China is one of the biggest international exponents of industrial robotics in Business Process Automation and the use of AI in all areas of society.
The role of Chief Robotics Officer is gaining ground on the boards of directors of the main Chinese firms operating in the Technology, Health, Automotive, Telecommunications, Retail, and Finance sectors.
Both powerful national corporations and foreign multinationals operating in China are searching for the best talent to lead hybrid (Human Intelligence & Artificial Intelligence), multicultural, high-performance teams. The professional opportunities are extraordinary, as are the challenges that executives are taking on:
Align technological disruption with Chinese culture.
Boosting innovation in the long-term by providing tangible short-term results.
Make robotization a differential factor that offers users new experiences with products and services.
Develop corporate cultures that attract foreign talent and retain national talent.
China's strategic plan to become the world leader in Artificial Intelligence by 2030 (with more than 8,000 companies working solely on the development of technology, services, and AI-based applications) places the Asian giant at the forefront of new production and management models.