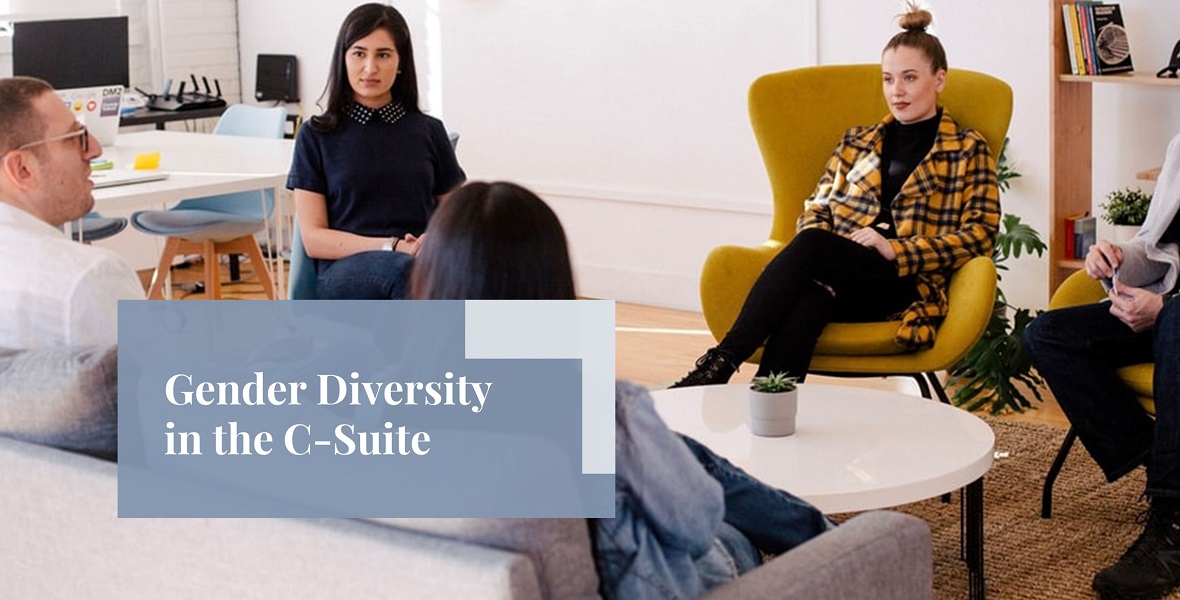 Gender Diversity in the C-Suite
Companies that promote women outperform those who don't. Companies with above-average diversity in management produced "innovation revenue" 19 percent above than that of companies with below-average leadership diversity.
According to the sixth edition of Deloitte Global's Women in the Boardroom report, women hold just 16.9% of board seats globally. 
Germany and Finland are among the countries that have driven the fastest growth in board diversity since 2017. Germany saw a 6.7% increase. And Finland, which issued corporate governance code recommendations and encouraged more career development programs for women, saw a 7.2% increase. 
While the business case for gender diversity in the boardroom is clear, driving greater board diversity will not happen on its own. It will take concerted efforts to address the cultural barriers that prevent many women from reaching senior leadership roles.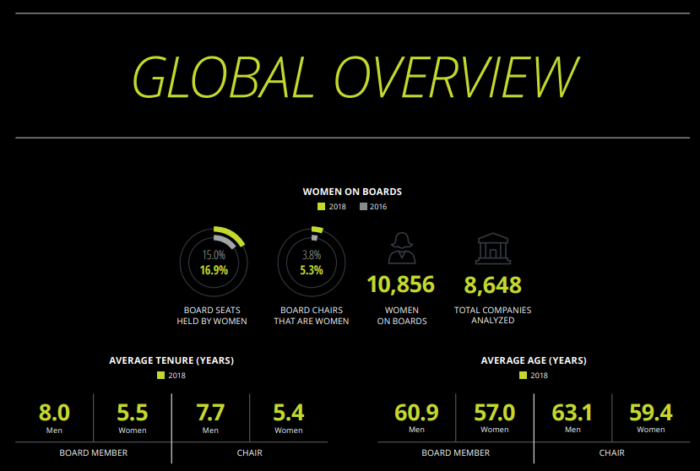 Diversity is not just a matter of gender. Diversity is a corporate approach that considers one of the organization's essential pillars to bring together visions, experiences, ways of thinking, and abilities to find innovative ways to stand out in the market.
It is sensible to expose the theory, but putting it into practice requires a firm will of the top managers to:
Ensuring stakeholders self-reflect on, articulate, and share how they have personally benefited from diversity with inclusion.
Focusing on building empathy, kindness, and other important values and behaviors essential to building inclusive, collaborative, and high-performing culture.
Seeking and enabling more access and exposure to people of different backgrounds.
Enabling two-way mentoring and sharing across different demographics: ethnically, generationally, and otherwise.
Diversity requires flexibility
Flexibility is essential to reinforce diversity in the C-Suite.
According to LinkedIn's Global Talent Trends 2019 report, which surveyed 5,000 talent acquisition and HR professionals around the world, 36% of women and 29% of men say flexibility strongly matters when they make job decisions.
Leading companies are implementing "Work anywhere programs." Dell's Connected Workplace (DCW) is an excellent example of this new approach to flexibility. Dell's vision for the future is founded in enabling its team members to be their best and do their best work, through a flexible approach to their work.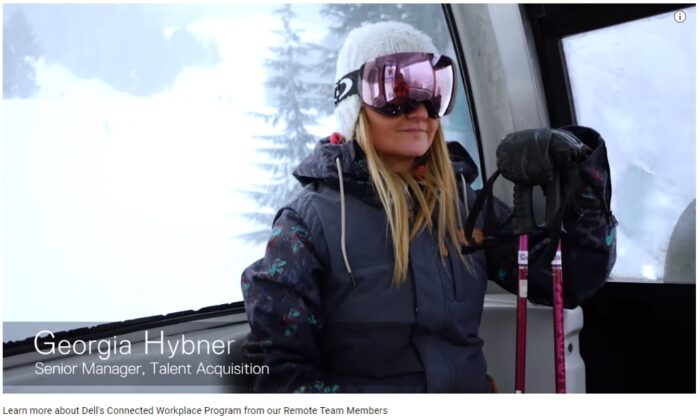 Technology now makes it possible to work from almost anywhere.
Many Fortune 1000 companies around the globe are entirely revamping their spaces around the fact that employees are already mobile.
Work flexibility is one of the biggest talent trends this year.
Diversity enriches a business perspective.
European companies with gender diversity at the management level obtained an over 15% higher performance rate in their stock compared with low diversity competitors.
In any professional environment, a mostly homogenous workforce can ultimately become an issue. If professionals don't receive exposure to viewpoints and perspectives that are different from their own, it's almost impossible to make effective business decisions.
Diversity provides more than just an internal system of checks and balances; it invites diverse ideas. It makes an organization less predictable, more creative, and more capable of engaging with a wide range of people. It provides a competitive edge.
A strategic hire in the C-suite drives companies to diversify talent at other levels, too.
Future is multigenerational and multicultural
Nowadays, companies have five generations in the same workforce: traditionalists, baby boomers, Gen X, millennials, and Gen Z. This reality presents organizations a considerable challenge for redefining collaboration scenario, and, moreover, for establishing a flexible approach to managing the individual needs of different generations who may have changed ways of working.
Embracing a multigenerational and multicultural workforce will have an impact on corporate culture. Organizations should appraise their core business values, and the culture and purpose they are driving for.
Organizations leaders must define strategies to engage diverse talent will enable them to achieve continued productivity and success for the organization, among all workers.
Diversity in C-Suite level is the factor of success.