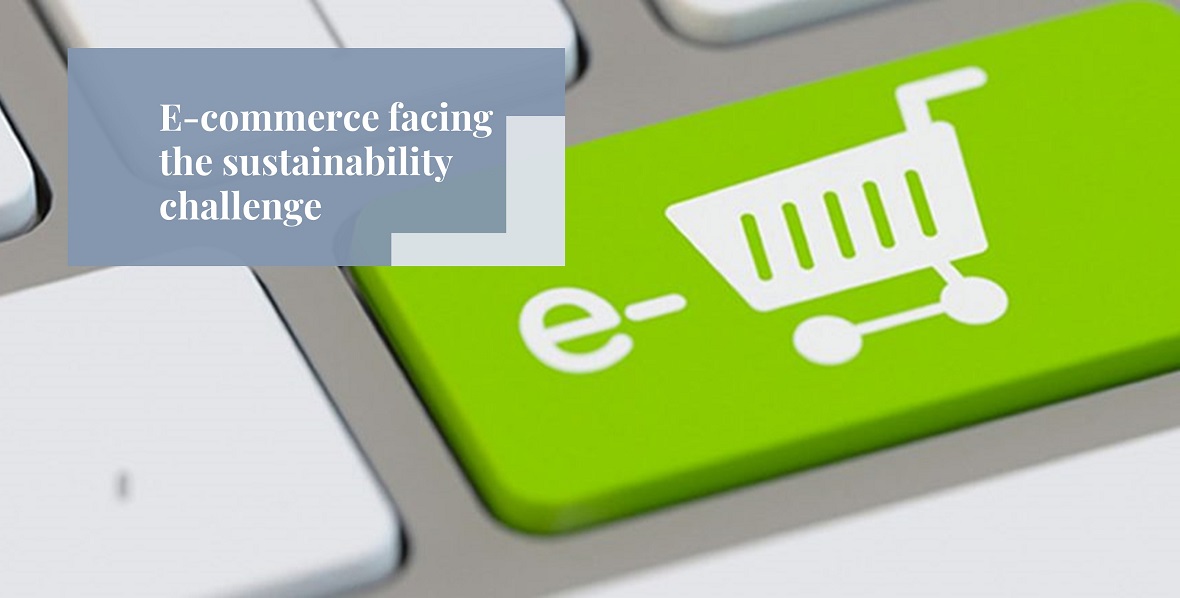 E-Commerce facing the sustainability challenge
E-Commerce turns green. The involvement of consumers with the preservation of the environment grows globally. Sustainability is much more than a trend, it is a requirement that extends to any productive or commercial activity, and electronic commerce is no stranger to this requirement.
The growth figures of e-commerce leave no doubt about its environmental impact. Millions of shipments consume vast amounts of fuel in transport every day and generate large volumes of packaging waste.
Green E-Commerce is coming
Eco-Consumers are no longer willing to make their online purchases further accentuate the fragile environmental balance and demand ecological commitments from producers, manufacturers, and sellers.
Stakeholders involved in e-commerce giant business are investing in cutting edge innovations, and testing many operational models, from hyperlocal warehouses to drone deliveries, eco-friendly urban delivery services, and so on. These innovations revolve around reducing cost and time to delivery.
Increasing the adoption of electric vehicles will change that cost structure because fuel represents the principal amount of transportation cost nowadays.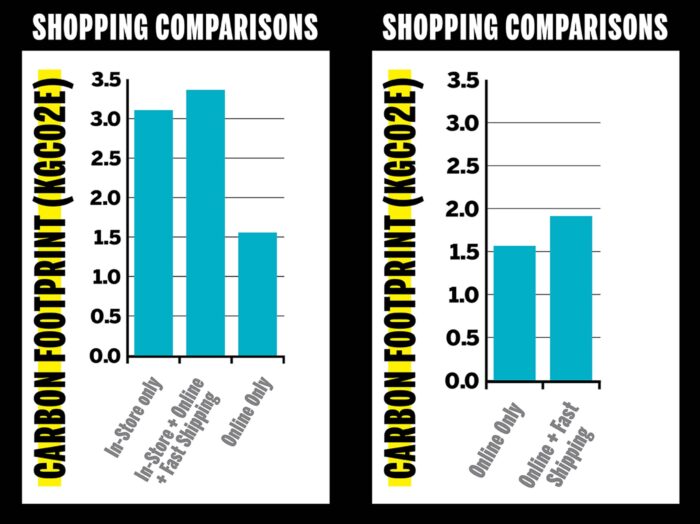 According to the MIT Center for Transportation & Logistics, buying online can be better for the environment than traditional shopping, which involves the consumer driving from shop to shop.
Sustainability starts a new path
Amazon, with over seven billion items shipped through Amazon Prime in 2018, is aiming to make half of its shipments net carbon zero by 2030 as part of its Shipment Zero initiative.
Online marketplace Etsy has purchased verified carbon credits in an attempt to offset the environmental impact of the enormous volume of shipped items.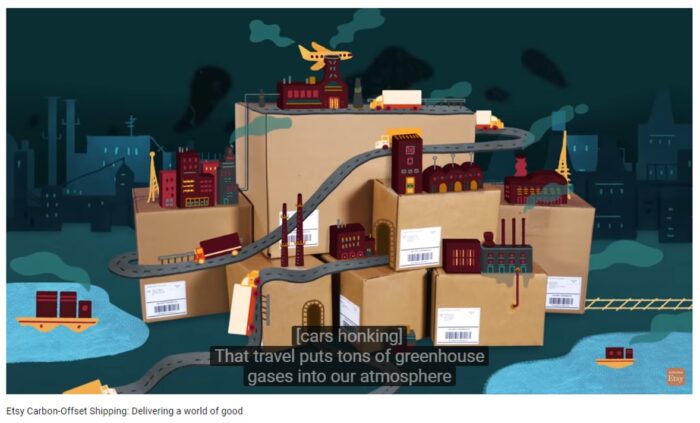 Etsy became the first global e-commerce company to offset all of its emissions from shipping. In alliance with other companies, it will help protect a forest in Minnesota, fund the development of a more sustainable method of making car parts, and build wind and solar farms in India.
Industry giants are fully becoming aware of the environmental impact of the activity they generate. And they make this awareness more tangible in strategies that transform their businesses to make them respectful and sustainable.
IKEA, for example, in his 2020 Strategy – People & Planet Positive – assumes that:
We need to transform our business. To be able to fulfill future customer needs, promote equality and secure sustainable access to resources, while driving down emissions and maintaining our low prices, we need to do things differently.

IKEA
Nike, in the same way, also boosts its environmental commitment by strengthening collaboration with its logistics providers developing a Supply Chain Sustainability Index – SCSI – o assure their sustainability performance.
Organisations, universities, and institutions aspire to empower current and future generations of supply chain leaders to make a positive impact on people and the planet while still meeting their business needs .